Latest News
January Talk, Wednesday 17th :
 Songwriter, Barry Kinnane, and stonemason, David McEvoy, have been long associated with the village of Ballyknocken (the "Granite Village")and the history of Blessington Lakes (Poulaphouca Reservoir).
Their talk, "The Hills above the Valley" will trace the history of the locality against the backdrop of the creation of the Resorvoir. 
 So, hope you will join us in Ryston on Wednesday 17th January at 8pm.
 Newbridge Local History Group teamed up with The Creative Well in the Riverbank to curate a unique art exhibition.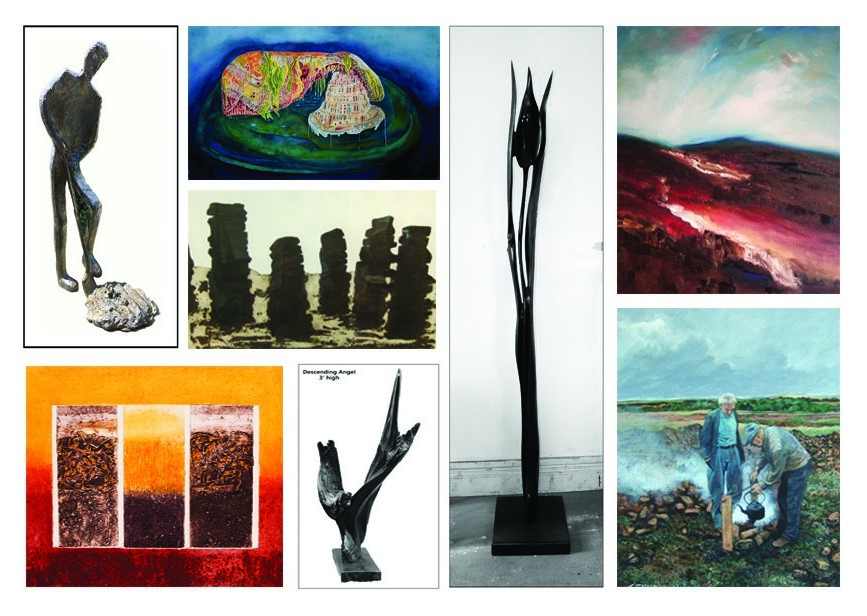 "Second Harvest"

                                    Friday 25th August – Friday 15nd September 2017
                              "Second Harvest" is an artistic harvest gleaned from unique habitats.
                               This exhibition is a glimpse at how local Kildare artists,
                      in their artistic harvest of the bog,
                      have found inspiration to explore their sense of place,
                      their relationship with nature
                      and with the environment that sustains us.
                                  The five painters and three sculptors contributing to this exhibition are:
                                  Monica de Bath; Eamonn Keenan; Pamela de Bri;                                                                  
                                  Conor Lane; Fiona Marron; Brian O'Loughlin;
                                  Eileen Keane and Annette McCormack.