Chapel School (Town Hall)
Tenders for the building of the Chapel School in Newbridge Barracks were first advertised on 24 August 1858.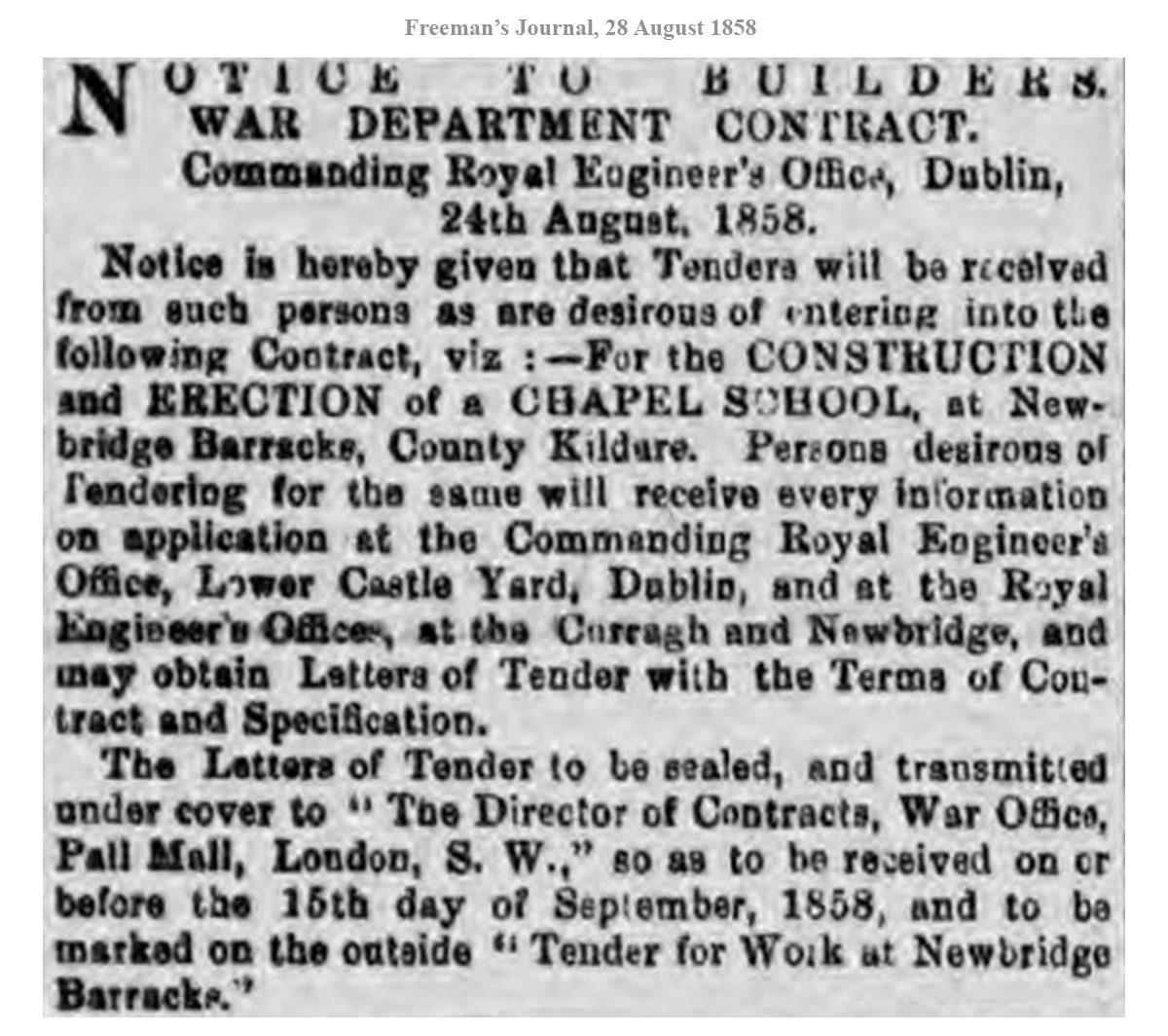 But the tenders had to be re-advertised on 24 December 1858: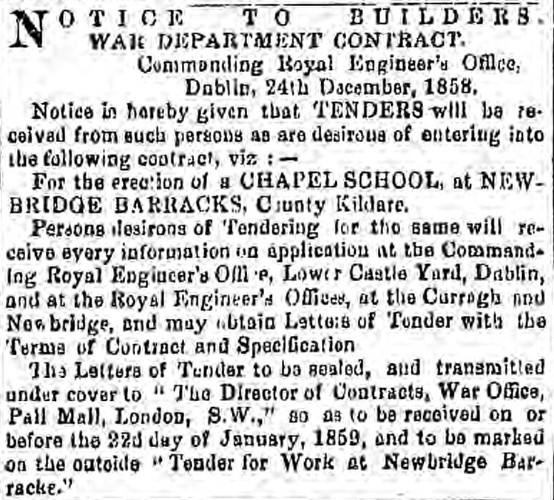 The Foundation Stone was laid on 30th March 1859 by General Sir James Chatterton: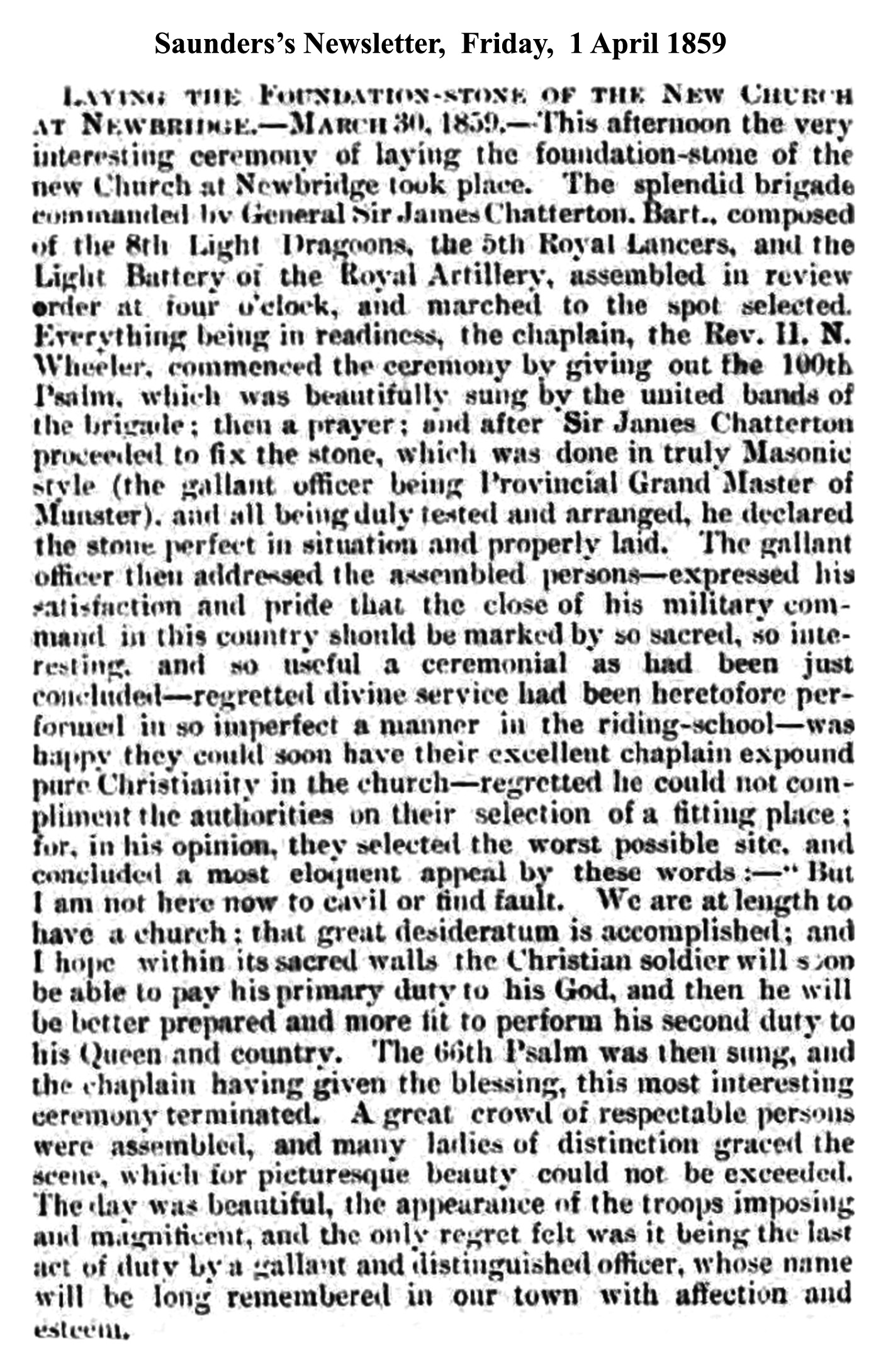 General Sir James Chatterton was responsible for the reformation of the 5th Lancers which had been disbanded in 1799
after being compromised during the 1798 Rebellion. The following extract was printed the the Times, 25th May 1858: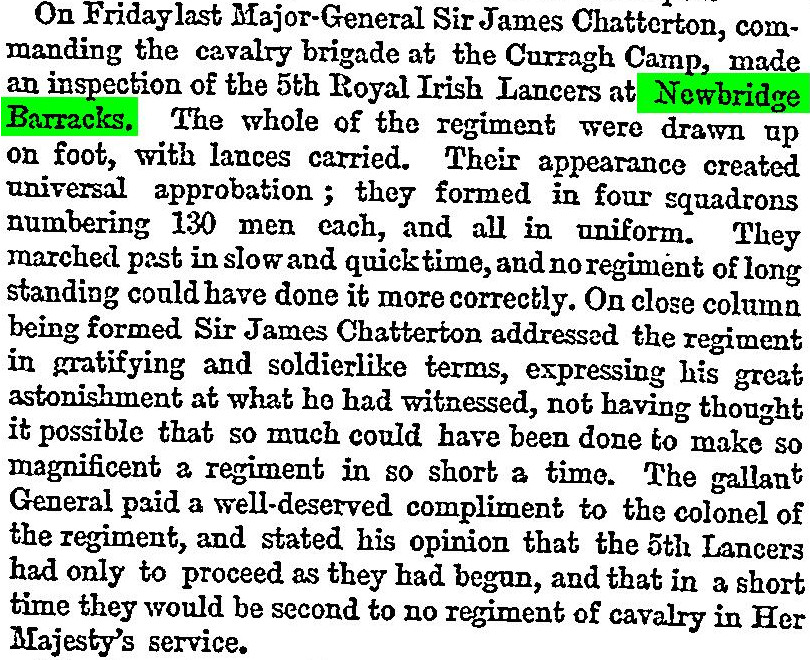 (1858, photo of James Charles Chatterton (1792-1874)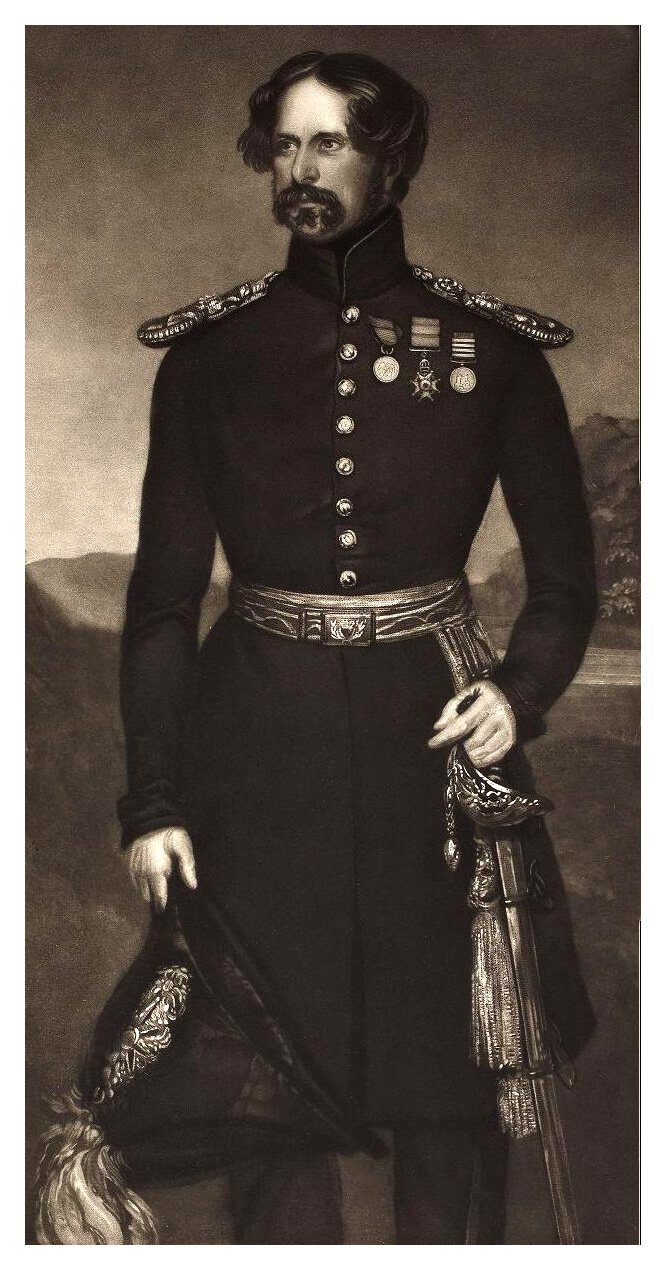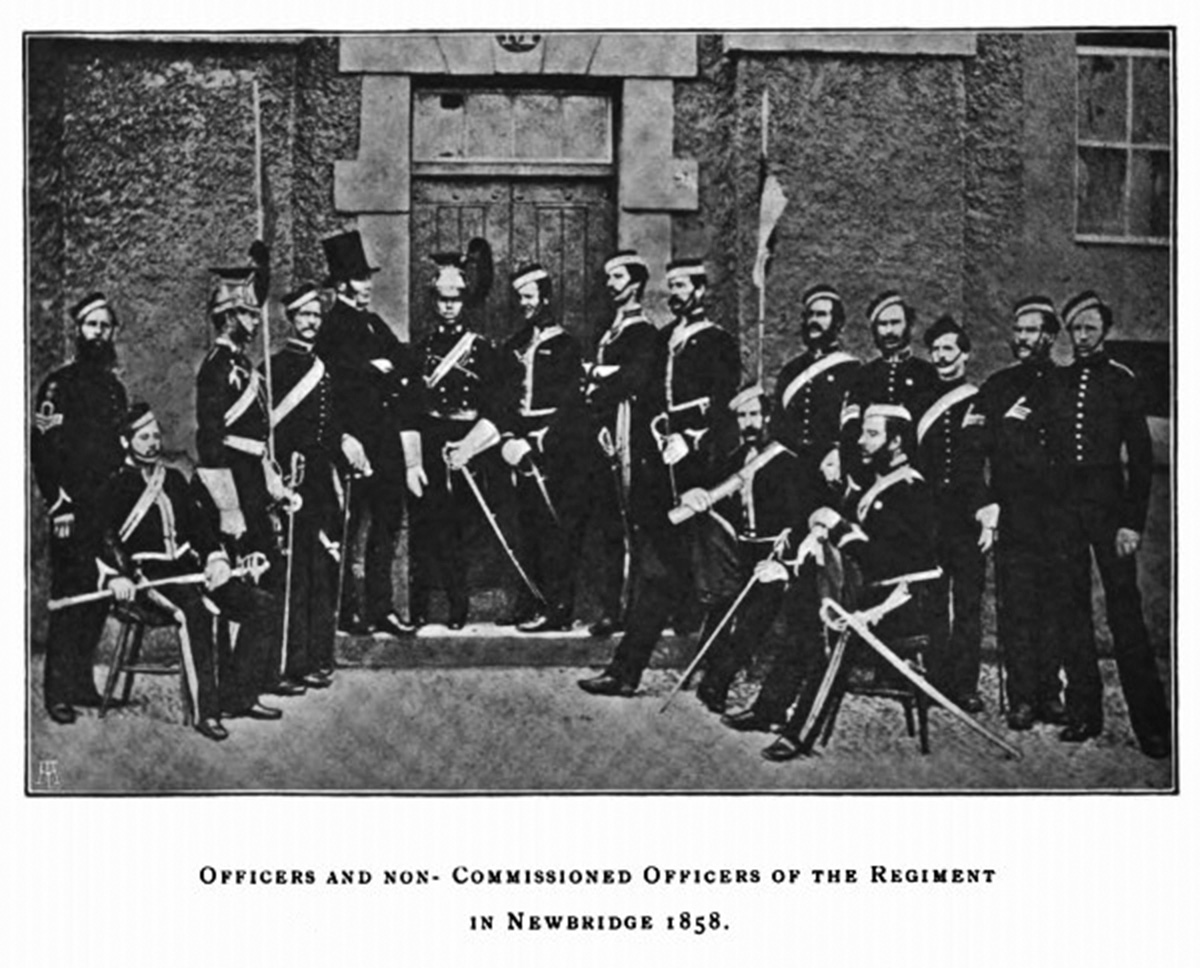 An accident during the construction of the Chapel School was reported in December 1859: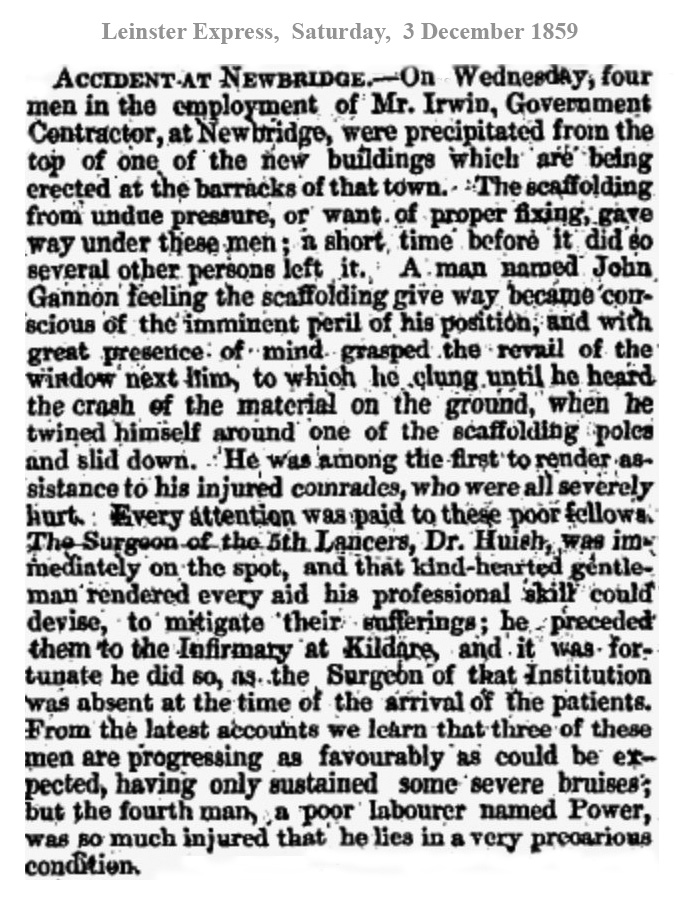 On the 14th May 1860 tenders were advertised for the completion (interior) of the Chapel School.
This floor plan of the Chapel School dates from 1869: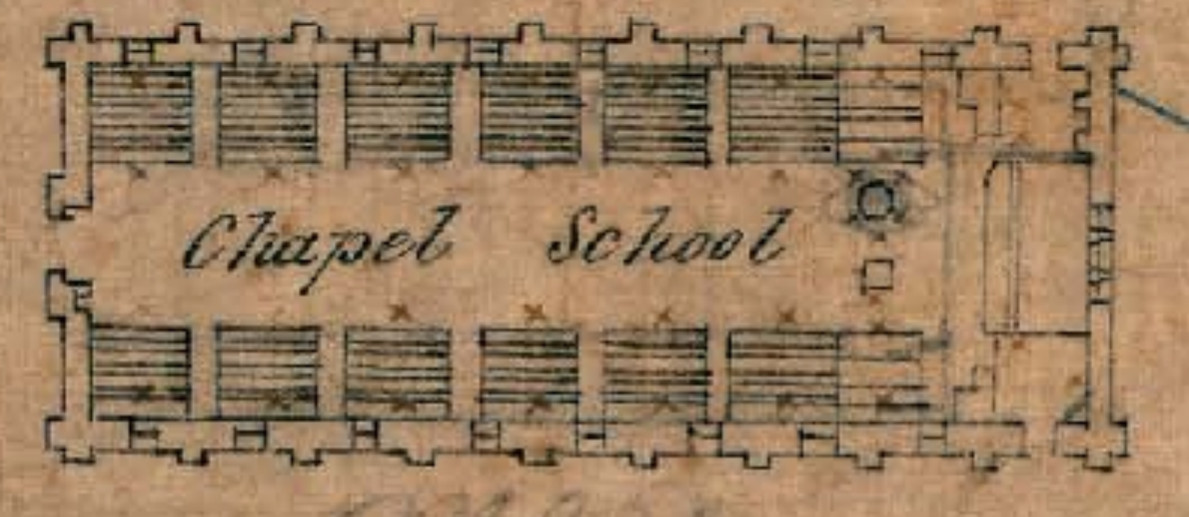 This map of the town dates from 1872: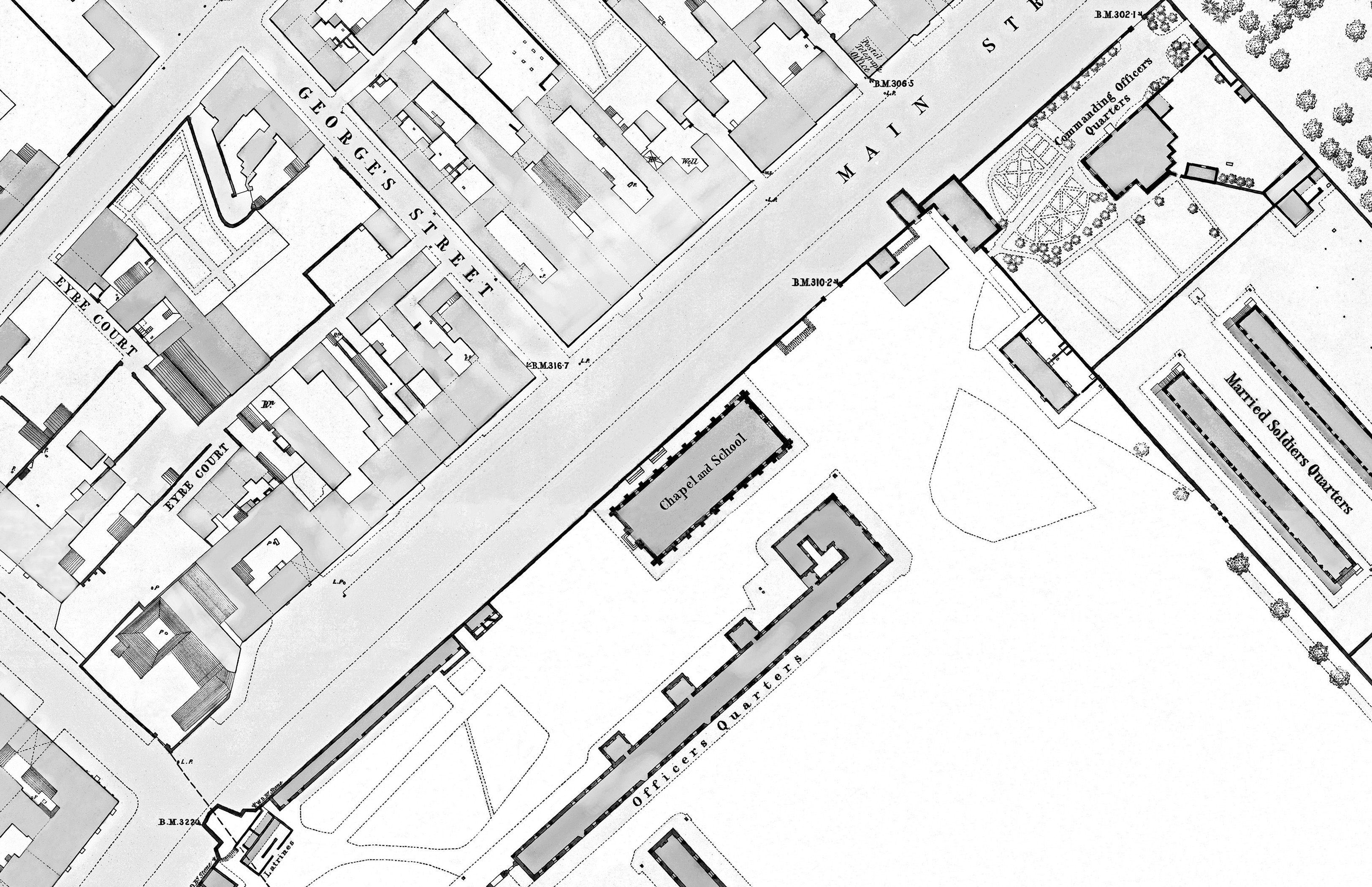 This photo, taken inside the Barracks, dates from 1883: